Pay by Cash is Back!
Cash pick up at your door step now available in select cities.
Super Saver deals on Alibaug Hotels
Alibaug Guru's tips
Located close to Mumbai, Alibaug is one of the most prominent getaways. With its picturesque beaches, swaying coconut palms and serene ambience, Alibaug is especially popular with families and children. Read more
Travelguru Picks
Best Hotels in Alibaug picked by Travelguru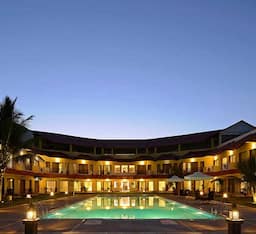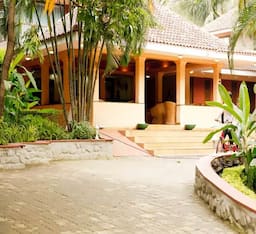 Outpost
Alibaug
Rs. 5,807


Per Room Per Night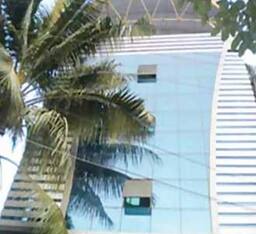 Best by Guest Rating
Find best Alibaug Hotels by guest rating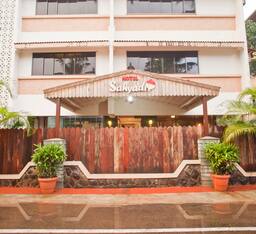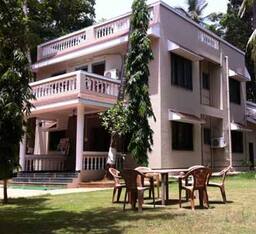 Best by Price
Find best Alibaug Hotels by price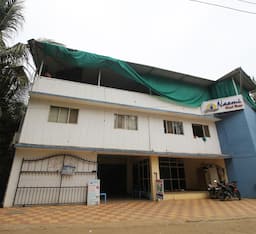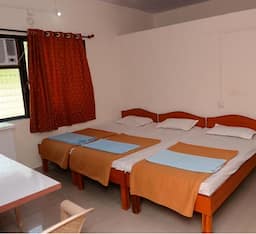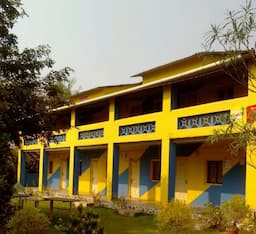 Alibaug, India
Located in Maharashtra, Alibaug is a native place to many Mumbaikars. For others, it's a place to visit to get away from the daily grind of city life. Alibaug has the most chilled-out atmosphere in the entire state. Beautifully slow-paced with some lovely beaches, Alibaug is certainly an extremely inviting place to spend your weekend at. So if you want to spend your weekend in utter comfort and luxury, check out the top hotels in Alibaug. There are a few 3 star and 5 star hotels in Alibaug that you will definitely like. Enjoy your Alibaug trip by relaxing and taking it slow, and exploring the beach town. Take along a board game or a book and pass some time in relative peace and quiet on one of the Alibaug beaches. It's not for nothing that Alibaug is a favourite picnic spot for groups of friends and big families. When in Alibaug, try out the local cuisine there. The seafood is pure heaven and the local snacks like poha with a cup of hot tea are sure-shot energy boosters! Some must-visit places in Alibaug besides the beaches are Kulaba fort, Kanakeshwar temple, Chaul, Murud-Janjira, Karmarkar Museum and much more. You will find tons of budget hotels in Alibaug, too, if an economical stay is what you're looking for. While in Alibaug, make sure you book your Alibaug hotel close to the beach for a more delightful stay. There are several which are a short walk away from the several beaches in Alibaug. You will find many hotels in Alibaug close to the beach so you won't have difficulty in booking one that suits your needs. Alibaug hotels feature well-furnished rooms with all the basic amenities, thus making your stay in Alibaug extremely comfortable. There are also tons of hotel deals to be availed of, making your trip less expensive. Look up some Alibaug hotel reviews and hotel prices so you get to know the best hotel to book. So, the next time you plan a trip to Alibaug, do your Alibaug hotels booking through Travelguru and get amazing hotel deals and discounts.