>>
Hotels with Atm/banking
Hotels in Karjat with Atm/banking
With ATM/ Banking centers sprinkled in every corner of Karjat, carrying cash in pockets is now pass?. Now, with Karjat affording ATM/ Banking, guests can plan their trip to some of the unraveled destinations.
Super Saver deals on Hotels in Karjat with Atm/banking
We have handpicked the Best 1 hotels in Karjat with Atm/banking See 1 hotel
Featured Hotels with Atm/banking
Featured Hotels in Karjat with Atm/banking picked by Travelguru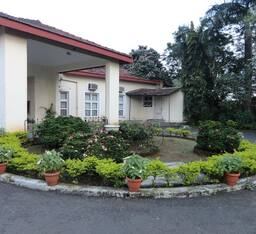 Book before 7 days and save 10% on each night
Hotels in Karjat with Atm/banking
This amenity caters to the needs of international and Indian travelers alike. While roaming Karjat, guests need not carry cash. Most of Karjat's luxury hotels have ATM/ Banking centers within the hotel premises, while Karjat budget hotels provide it at a short walk. Now, when in Karjat with loved ones or splurging money while shopping, you don?t have to give a second thought. Karjat hotels also provide an array of services to make the guests feel special. Book hotels with ATM/ Banking in Karjat with Travelguru and enjoy your stay.
Nearby Places of Interest :
Hotels with Other Amenities in Karjat: